Short stories have often provided film with a brilliant, sometimes complex story but have also given filmmakers and screenwriters space to expand a universe, relationship or an idea. Neil Gaiman's short story 'How to Talk to Girls at Parties' gave writer Philippa Goslett and director John Cameron Mitchell opportunity to do all three.
With its UK premiere at the London Film Festival, following an awkward response in France where Mitchell said they didn't get the jokes, the audience response in London was very different. Not only did everyone get the jokes but also there was universal feeling in the room that it was appreciated. Filmed in Croydon and Sheffield but set in the former, the UK audience can immediately relate whether you grew up in 70s or not, whether you are into punk or not. There is something so fantastically British about the film as a whole.
Set in 1977 in Croydon, three friends, the artist Enn (Alex Sharp), cocky Vic and up for anything John, who worship all things punk get lost on the way to an after party. They literally stumble across a gigantic house with strange unearthly music drifting out. Once allowed entry, the three boys are 'welcomed' by strange individuals, all dressed in colour coded rubber outfits. Enn, meets Zan (Elle Fanning), a 'tourist' who is looking to break away from her group and experience new places, things and people. She and Enn share a connection prompting her to break away from her group. What follows is a mixture of self-discovery, punk appreciation and a blossoming love story under bizarre circumstances.
As Gaiman's short began and ended with the party scene, the story cleverly fleshes out the story, giving the key players depth and also tackles the creation of the alien colonies. An admired part of the film is that the aliens are given identities but still rather shrouded in mystery even until the end. An enjoyable joke that continues throughout is that the three boys think the aliens are acting odd because they are in an American cult, so the outfits and behaviour is logically solved in their minds. With subtle references to Brexit in the form of aliens wearing Union Jack ponchos, there is more on offer in the film than just how to talk to girls at parties.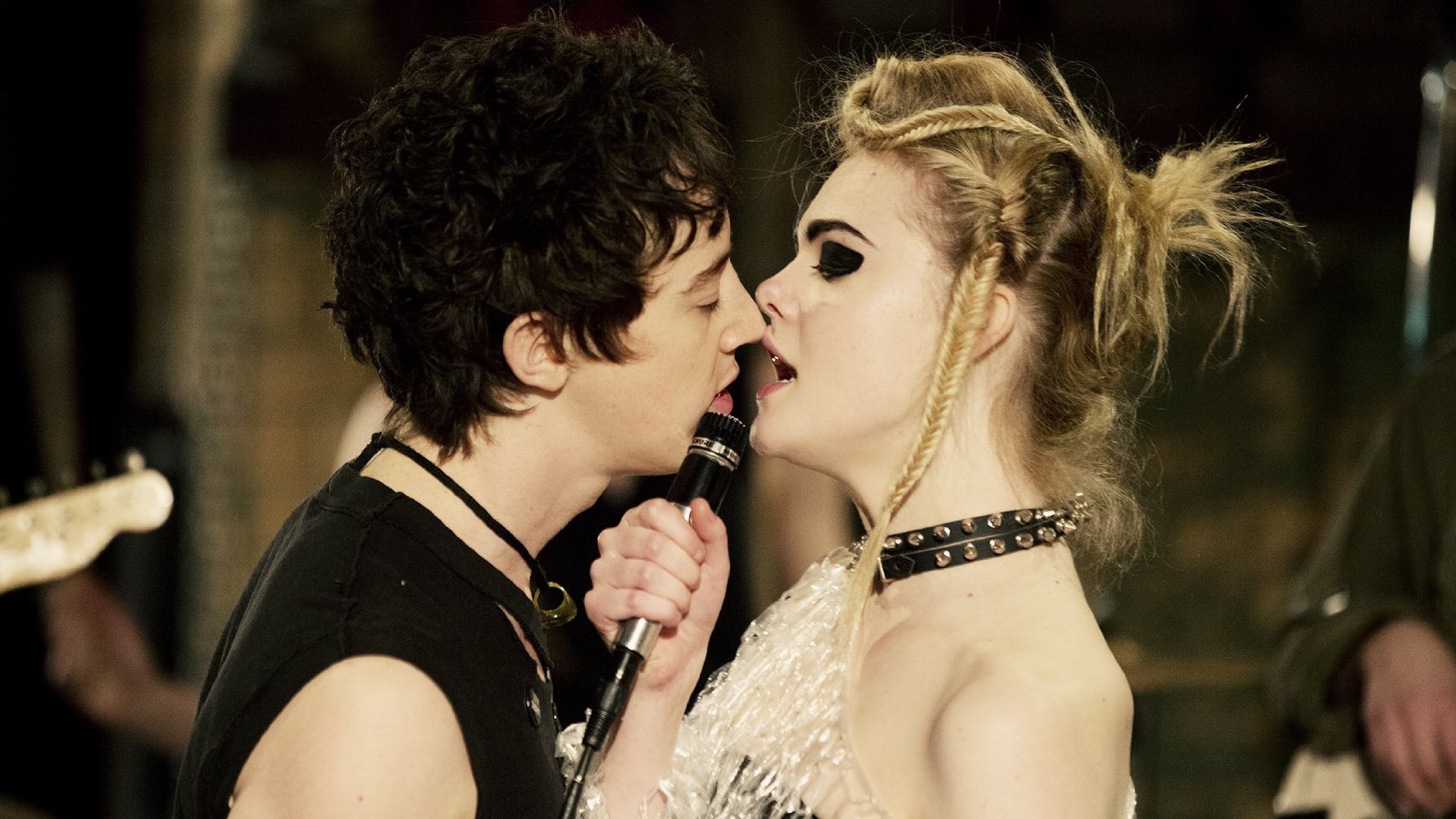 Boasting an excellent cast of British talent, especially Alex Sharp as Enn, the addition of Elle Fanning rounds off the talent punk players, with a special mention to Nicole Kidman who immerses herself in cockney talking punk goddess, Queen Boadicea with extra delight. A sci-fi comedy with a love story at the heart sound like a mouthful but if when you're shouting lyrics like 'EAT ME ALIVE' you just join and start screaming those words too. Entertained from start to finish.
Dir: John Cameron Mitchell
Prd: Iain Canning, Howard Gertler, John Cameron Mitchell, Emile Sherman
Scr: Phlippa Goslett, John Cameron Mitchell
Based on: How to Talk to Girls at Parties by Neil Gaiman
Cast: Alex Sharp, Elle Fanning, Nicole Kidman, Ruth Wilson, Matt Lucas
DoP: Frank G. DeMarco
Music: Nico Muhly, Jamie Stewart
Country: UK, USA
Running time: 102 minutes