Newcastle has been known for its big nights out, Geordie Shore parties and rowdy footie fans. Hoping to be rid of that stereotype, when it comes to music the Newcastle scene is on point.
We have a mixed range of music, from folk songs, indie bands to X Factor Winners who become pop sensations. I liked to think that Newcastle does not disappoint when it comes to music.
So let's put down our bottles of Brown Ale and educate ourselves in the world of North East music.
Venues
The Metro Radio Arena, Arena Way NE47 7NA
The arena is where you go to see the big named artists, played live to acts such as Girls Aloud, McBusted and Queen and Adam Lambert. Quite a large venue, it is where you go to enjoy some first class  entertainment in the city of Newcastle.
02 Academy, Westgate Road, NE1 1SW
This is a music central venue, perfect space for live music. They showcase the up and coming bands and with two stages your world is your oyster when it comes to music.
The Cluny, 36 Lime Street, NE1 2PQ
Home to two venues, they host music and theatre. If you are looking for something different in live music, then The Cluny is the one for you. Hidden away in Newcastle, I liked to call them the hidden gem.
City Hall, Northumberland Road, Newcastle Upon Tyne, Tyne And Wear, NE1 8SF
Showcasing the best of rock, pop and musicals. The City Hall is part of the redevelopment of the City Pool and has been open since the 1920's. It has hosted some of the greatest names such as Bruce Springsteen, Dire Straits an Elton John. Rather oldie worldly looking, the City Hall still entertains the North East audience with some modern day artists such as The Overtones and The Saturdays.
Sage Gateshead, St Mary's Square, NE8 2JR
Okay, so it isn't officially in Newcastle. But it is the North East landmark for live music and musicians in the region. With two halls in the Sage, the main hall which when you see it is fantastic, holding dance and music performances you breathe will be taken away with the scene of hall one. If you are more of a cabaret fan or enjoy acoustic or indie music then Hall two is more appropriate for you. Being a smaller venue you experience a more intimate approach to music.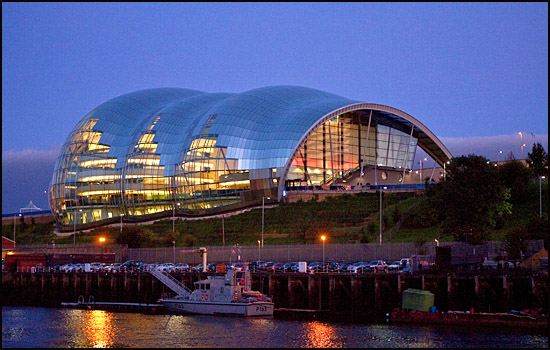 Famous Faces
Maximo Park
Oddly their name does not come from a park in Newcastle but a place in Cuba. Arriving to the music scene in 2001, Maximo Park consists of Paul Smith (vocals), Duncan Lloyd (guitar), Archie Tiku (Bass) Lukas Wooller (keyboard) and Tom English on drums. They bring a new wave of rock/punk music to Newcastle. They will be coming to perform their tour at the City Hall at Newcastle in November if you ever fancy a trip to the North East to hear some great music.
Little Mix
Currently hitting the charts at the moment with their new track Black Magic, this girl band were the first group to win X Factor in 2011. Their winning single Damien Rice's Cannonball hit the charts at Christmas, becoming the highest UK charting debut album released by a British Female group. I admit,  this one is a little ambitious and only two of the members are from the area Jade Thirlwall and Perrie Edwards are from South Shields (20 minutes on a Metro from Newcastle) but the Newcastle fans seem to take all of the girls in as their own.
Lindisfarne
I think that if you ever ask a Geordie to name a Newcastle rock band, everyone would say Lindisfarne. Consisting of Alan Hull, Simon Cowe, Ray Jackson, Rod Clements and Ray Laidlaw, all North East based lads. The band named after the Holy Island are a proper good old local band, with some great folk songs that everyone can sing and enjoy in the pub, in particular Fog on the Tyne that reached number one in the 1970's.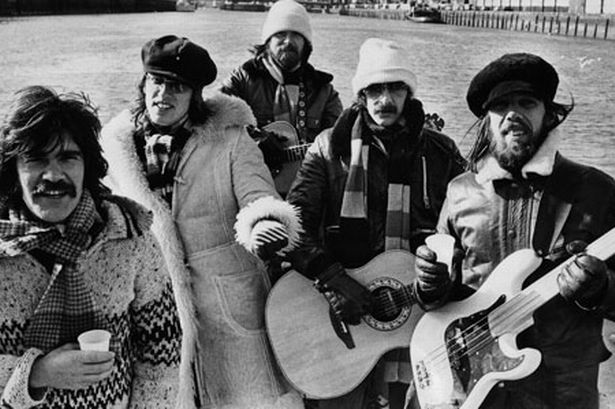 Cheryl Fernandez-Versini
Another product of the X Factor type show known Popstars: The Rivals, Cheryl has done rather well for herself since the Girls Aloud days. From being a part of the girl band and releasing 19 Top Ten UK singles, she has moved on to being a judge and mentor on the X Factor and managed to create her own solo record in the meantime.